Past Events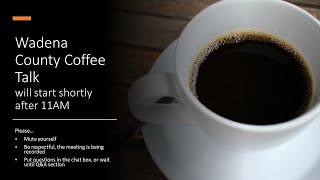 Posted: October 18, 2021
Category: Events
Did you know that October is Manufacturing Month in Minnesota? At our virtual coffee talk on October 18th, we heard from Chet Bodin, Regional Workforce Strategy Consultant with the Department of Employment and Economic Development (DEED). Chet shared the impact that manufacturing has in Minnesota and Wadena County, as well as updates on unemployment rates. After his presentation, we had our regular round-robin community updates.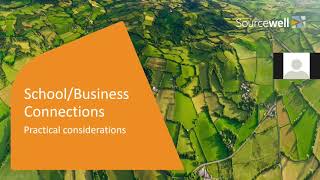 Posted: October 12, 2021
Category: Events
Now that fall is in the air, the virtual Wadena County Coffee Talks are back! At our Fall Kick-Off session on October 4th at 11AM, we had the opportunity to share updates as business and community leaders, as well as hear from our guest speaker Bart Graves (Sourcewell). Bart shared opportunities for school and business connections through Sourcewell's externship program and an overview of his new role as Career Consultant for Wadena Deer Creek High School.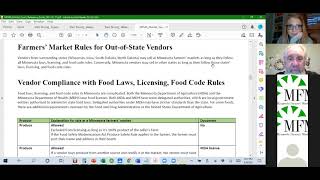 Posted: April 9, 2021
Category: Events
On April 8th, 2021 the Economic Alliance hosted a Farmers' Market Vendor Training, featuring speakers from the Minnesota Farmers' Market Association and the Staples and Wadena Farmers' Markets. The training provided an overview for growers and makers on how to turn their hobby into a successful farmers' market stand.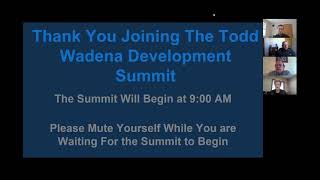 Posted: March 16, 2021
Category: Events
The Todd Wadena Development Summit was held on March 12, 2021. It was opportunity to learn about the development programs and incentives in our region. Topics included energy, broadband, and state and local incentives. It was sponsored by Todd Wadena Electric Co-Op, Todd County Development Corp., and the Economic Alliance.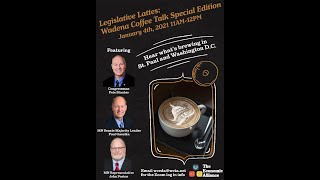 Posted: February 17, 2021
Category: Events
On January 4th, 2021 the Economic Alliance, in collaboration with the Wadena Development Authority, hosted a special edition of the regular coffee talks called Legislative Lattes. This online event featured guest speakers Congressman Pete Stauber, MN Senate Majority Leader Paul Gazelka, and MN House Representative John Poston. They each shared a legislative update, along with their priorities for 2021.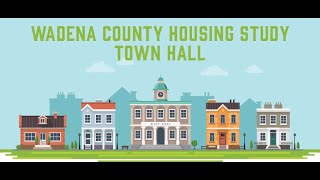 Posted: February 17, 2021
Category: Events
In 2020, Wadena County, in partnership with the Economic Alliance, completed a housing study that analyzed the five major cities in the county including Menahga, Sebeka, Staples, Verndale, and Wadena. Community Partners Research conducted the study and held a virtual community town hall via Zoom on January 20, 2021 to review the findings of the study.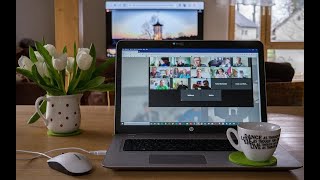 Posted: February 17, 2021
Category: Events
The Wadena County Coffee Talks are bi-weekly virtual get togethers for community members across Wadena County, MN to connect and share resources during the COVID-19 pandemic. Each coffee talk features a guest speaker and is followed by round robin updates from area leaders. This edition features Allison Uselman from Todd Wadena Electric Co-Op. She shared the energy incentives and programs that TWEC has to offer.